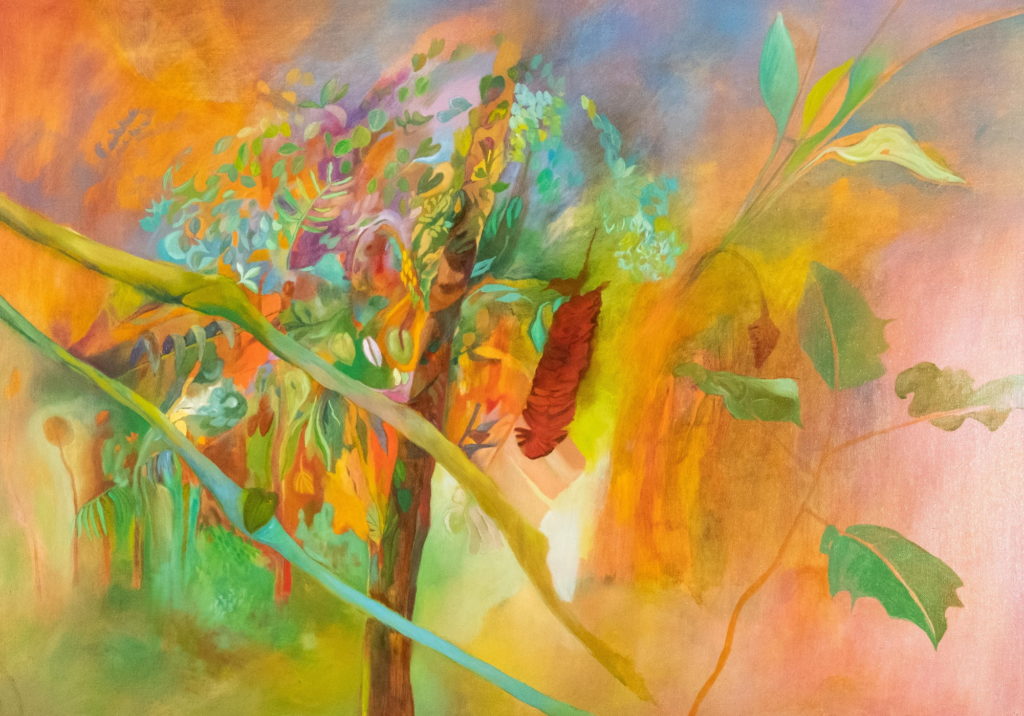 Artist with a graduation in graphic design at the School of Fine Arts in Lucerne, I explore different facets of art.
Born in Vevey in Switzerland, I spent my childhood until the age of 16 in Africa. The world of colours, imbued under a strong and arid sun, gave a first impulse to my work as a painter. The wide-open spaces and horizons, the infinity of the savannah, inspired me for the creation of my works.
Further travels to countries such as Madagascar, Panama and Tanzania brought me new visions and inputs.
artistic approach
A world of direct observations, memories and dreams mingle on my canvases, figurative or more abstract. I want my art to be beneficial; an invitation to travel in one's imagination, in order to discover other dimensions and visions.
I am inspired by my surroundings, I observe and then transfer what I see, freely on the canvas. I hunt to discover what is hidden behind the observed element, its introverted mystery and / or the extroverted component that wants to germinate, blossom and blaze under my brush.
Colours replace words. I use them as an alternative option to formulate a thought and to express our inner life. The colours reveal the feeling and bring to light the inexplicable
My paintings are an invitation to share a visual experience that changes the perception of nature and of oneself, transforming it into an expression of Nature and Man in its fullness and authenticity.
If you wish, you may contact me.